Why your business needs an EPOS system
Why your business needs an EPOS system
EPOS stands for electronic point of sale, and it's a term that is used in retail outlets all over the world. It is an invaluable part of any customer-facing operation, as EPOS enables people to pay for goods and services electronically, making businesses more productive while keeping administrative tasks to a minimum.
What are the advantages of an EPOS system?
There are so many advantages to taking on an EPOS system that it's practically impossible to list them all!
Among the most common are:
• Speed – customers can complete their transactions much quicker than with a standard till, therefore improving satisfaction levels and, of course, in-store productivity.
•• Integration with other systems is also possible, especially when a bespoke EPOS system is used. Any apps, software or other programs used within a business can easily be integrated into the EPOS system to further enhance productivity.
• Secure storage of information is critical for any company, not least in light of GDPR regulations. EPOS systems are designed to be secure, so customer and business data cannot easily be accessed by unauthorised parties.
• Many business owners find that a bespoke EPOS system gives them a better overview of their operations. They can see which products are in high demand and can maintain stock levels more effectively.
How do EPOS systems work?
An EPOS system involves hardware and software working in unison to manage a retail environment. Data and information can be inputted using a variety of devices, including chip and PIN, cash till drawers and even tablets.
Bespoke EPOS software is then created to manage this data and ultimately enable business owners to stay in control of their operations. Any bespoke EPOS system needs to be capable of working offline, so if WiFi isn't available at a premises, it is still possible for the company to function fully and access data.
EPOS systems are capable of dealing with real-time information, which is one of the reasons they are so invaluable in the modern retail environment. Once the data entry has been made, the information is processed and immediately accessible, helping business owners ensure they are always ahead of the game.
How to get a bespoke EPOS system for your business
Is your company in the market for a bespoke EPOS system? Give Easy Code a call, or fill in the form below, and we can make sure you reap the benefits of a truly tailored product.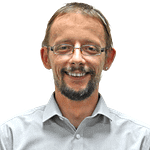 Here at Easy Code, we can offer bespoke software development for your business.
Contact us to find out more about how we can help you stay ahead of the competition.