Why your business needs a bespoke app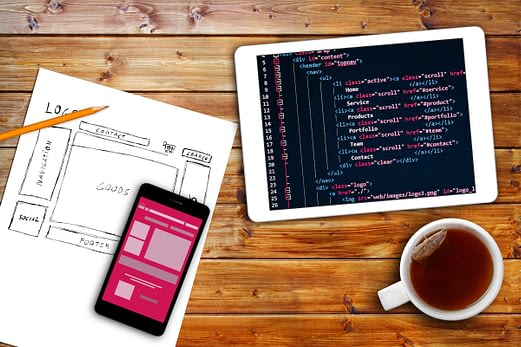 Mobile applications have transformed the way people live their lives – and there's a real opportunity for
companies to cash in on this trend.
Custom business apps are a great way of giving customers something extra, making it easier for them to interact with your brand while using your goods and services.
If you've never considered a bespoke mobile app before, here are just some of the ways in which it
could transform your business.
Stand out from the crowd
It's not uncommon for big businesses to offer apps to their customers, but for smaller companies, it is
still unchartered territory. As a business owner, it's important to constantly look for new ways to bring
value to the customer journey – and a bespoke app could do just that.
Tap into demand for mobile
Mobile devices are ingrained in everyday life; in fact, figures from Deloitte show 95% of smartphone
users aged 16 to 75 used their device in the past day. With this reliance on mobile devices, there's no
better time for companies to give the public exactly what they need.
Gain better insights
Apps work both ways – they give customers information and functionality, while helping companies
collect useful data. A well-designed, custom-made app could be the difference between guessing what
your customers want, and knowing.
Improve your revenue
There's no reason why, once you have your tailor-made app in place, that it shouldn't start to pay
dividends for your business. Improved customer engagement and loyalty both translate to positive
features for any company, which could make an app one of the best investments you've ever made.
It's not just for your customers
While a customer-facing app could bring you all these advantages, have you ever thought about how a
product could transform your internal processes? Imagine having the ability to carry out accounting,
scheduling and many other tasks from your dedicated app – this could speed up time and improve
efficiency in the long run.
Let us help

Are you interested in a bespoke mobile application for your business? Make sure you give Easy Code a
call. We have created apps for a range of scenarios and, because everything we design is tailored to your
needs, the finished product will be exactly how you want it. Fill in the form below or get in touch to find
out more.