Off-the-shelf vs. bespoke software development
Business owners have two options when it comes to software development: off-the-shelf or bespoke packages. When you consider how much prominence software has within a company, we would always recommend choosing a solution that's tailored to your specific needs.
Problems with off-the-shelf software
Functionality you may never use
Off-the-shelf software has been developed to meet a variety of business needs, so there are likely to be features you will never use – and you'll be paying for them regardless.
Making compromises
Bearing this in mind, there's also a fairly strong chance you will have to change the way you work to adapt to the needs of the product. Most companies use software to make their life easier, so ask yourself if this is really a compromise you can afford to make.
No competitive advantage
Using the same software as your competitors will mean you all have access to identical information and functionality. How are you going to gain a competitive edge without tailored software to help you do it?
Compatibility problems
Not all off-the-shelf software will be compatible with your businesses' current systems. This can create significant amounts of downtime, which will ultimately have an adverse effect on your company.
Why choose bespoke software development?
Custom-built software can bring huge advantages to companies of all sizes. By working with a developer, you can specify exactly what you need the product for, and discuss the features that are really going to make a difference to your organisation.
Greater flexibility
Unlike off-the-shelf software, a bespoke product can be adapted alongside any changes in your company. If you need to add another feature, or slightly change the functionality, a developer will be able to do this for you.
Control over data
Data security is a hot topic at the moment, and bespoke software can be a great way of staying compliant. A tailored package gives you control over the data you gather and store, helping your business meet its obligations under GDPR.
Tailored support and training
Staff training is an important factor when implementing any new software, which is why you need access to support and technical help right from the start. Your software developer will be able to provide training based on the bespoke package they created, getting you up and running in no time at all.
Avoid per-user costs
It's not uncommon for off-the-shelf software to be charged on a per-user basis – and the price can soon start to mount for larger companies. Bespoke software development can often be a more cost-effective solution if you weigh up the long-term financial outlay.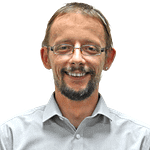 Here at Easy Code, we can offer bespoke software development for your business.
Contact us to find out more about how we can help you stay ahead of the competition.